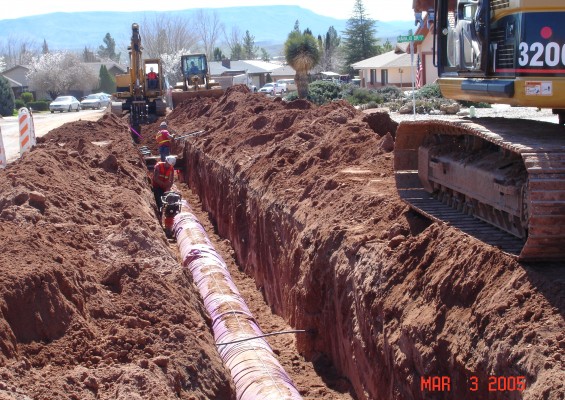 St. George Water Reuse Project
Project:
St. George Water Reuse Project
Client:
City of St. George
Description:
Alpha Engineering assisted the City of St. George in the design and construction management of the pipeline and pump station portion of the City's water reuse project. This project included alignment feasibility studies and selection, pipeline and pump station design and analysis of future water storage locations to serve water users in St. George, Santa Clara, and Ivins. This system was coordinated with the Washington County Water Conservancy District and interconnected with their Gunlock irrigation water system. The pipeline portion of this project included design of 24-inch diameter pipe from the wastewater treatment facility in Bloomington to the Sunbrook golf course where it was connected to the Gunlock line. Two pump stations with storage tanks were also designed as part of this project located in the Sunbrook Golf Course and in Graveyard Wash adjacent to the Santa Clara City maintenance yard in Santa Clara. The pump stations are designed to deliver re-use water to water users in Santa Clara and Ivins. Pump station design included sizing and selection of vertical turbine pumps and motors and design of reinforced concrete buildings. A reinforced concrete storage tank was designed for the Sunbrook pump station and a steel tank was specified for the Graveyard Wash pump station.
Pictures: