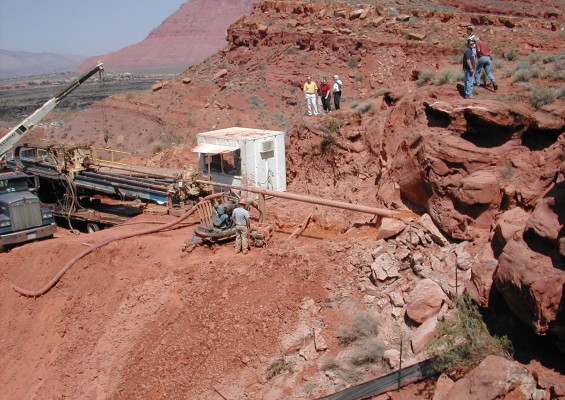 St. George North Utilities Project
Project:
St. George North Utilities Project
Client:
City of St. George
Description:
An area was proposed to be developed North of the City of St. George known as The Ledges. It was necessary to extend utility service to the area including culinary water, re-use (irrigation) water and wastewater services. It was proposed to extend these services through the Snow Canyon State Park. In order to provide these services it was necessary to use directional boring techniques through the State Park. There were three 20 inch borings approximately 2,000 feet in length which were extended from the base of the cliffs in the park to the service area at the top of the cliff. Impacts to sensitive areas were minimized by fencing the right-of-way to the boring site.
Pictures: