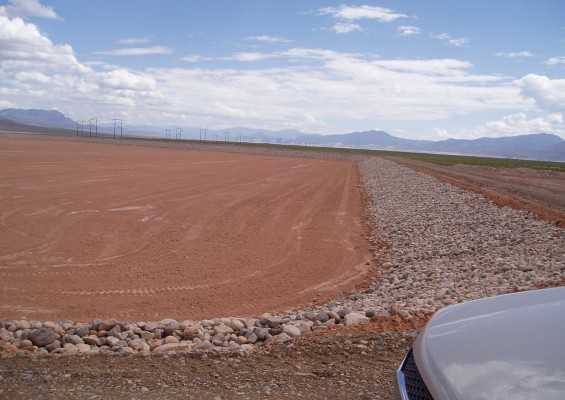 Parowan Sewer Expansion
Project:
Parowan Sewer Expansion
Client:
Parowan City
Description:
Alpha Engineering Company completed the facility plan, funding application, design and construction management of the new wastewater lagoons and trunk line extension for the City of Parowan. This design included 56 acres of wastewater treatment lagoons and approximately 5 miles of collection and outfall lines ranging in size from 8 to 15 inches.  Alpha Engineering assisted in the bidding and construction management of the trunk line extension project and the wastewater lagoons.
Pictures: