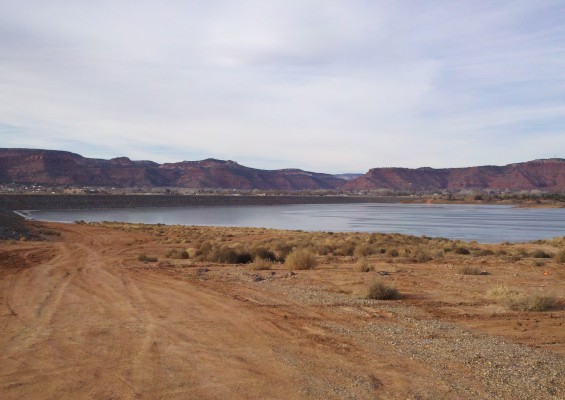 KCWCD Jackson Flat Reservoir
Project:
KCWCD Jackson Flat Reservoir
Client:
Kane County Water Conservancy District
Description:
Alpha Engineering teamed with RB&G Engineering to complete the design and construction management of the Jackson Flat Reservoir, an off-stream reservoir fed by the existing Kanab Creek Diversion and irrigation system. The project consists of a multi-zoned earthen dam, the extension of the existing irrigation system, a pump station, extensive drainage facilities, a spillway, and access roads. The reservoir has a maximum dam height of 45 feet and stores 3,800 acre-feet of water. Hydrologic and hydraulic analyses were performed to design different components of the facility including the outlet works, emergency drain, and spillway. The design was coordinated and approved by the State Dam Safety office.  Survey and staking services were provided to the contractor along with full-time and on-site inspection and construction management. As part of the design, an Emergency Action Plan, which included a Dam Break Analysis, and a Standard Operating Procedure for the reservoir was completed and approved by the State Engineer.
Pictures: