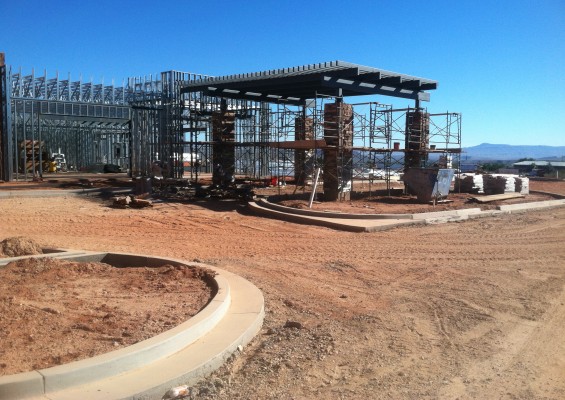 Ivins VA Home
Project:
Ivins VA Home
Client:
Layton Construction Company
Beecher Walker Architects & Naylor Wentworth Lund Architects
The Division of Facilities Construction and Management (DFCM)
Description:
Alpha Engineering Company performed the civil site design for the new State Veterans Home under the direction of the U.S. Department of Veterans Affairs through Beecher Walker Architects and Naylor Wentworth Lund Architects as part of the Layton Construction Company Design-Build Team. The site design included hydrologic analyses, design of utilities, coordination with various utility entities, site grading, erosion control design, construction drawings, and project specifications.  Alpha Engineering assisted the Architects with construction management and construction staking was also provided throughout the project.
Pictures: