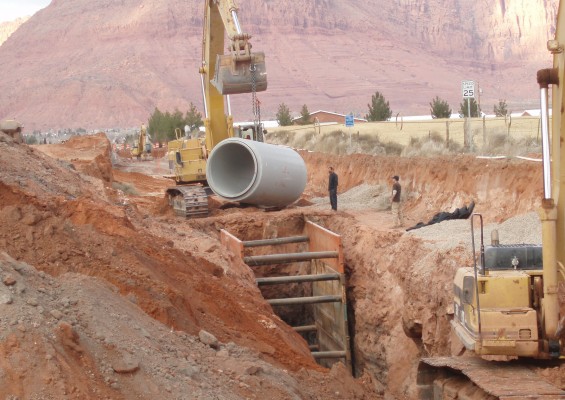 Central Ivins Storm Drain Project
Project:
Central Ivins Storm Drain Project
Client:
Ivins City
Description:
Alpha Engineering Company provided the civil engineering and construction management for several projects within the central Ivins drainage basin, which included the installation over 10,000 feet of storm drain pipe ranging in diameter from 18-inch to 72-inch buried at excessive depths. In the design phases, studies were performed analyzing drainage conditions within the central portion of Ivins City. 10-, 25-, and 100-year peak flows were calculated and a series of drainage improvement projects were recommended.  Alpha Engineering assisted Ivins City in preparing construction drawings and bid documents for these projects as well as bidding and construction management services.
Pictures: