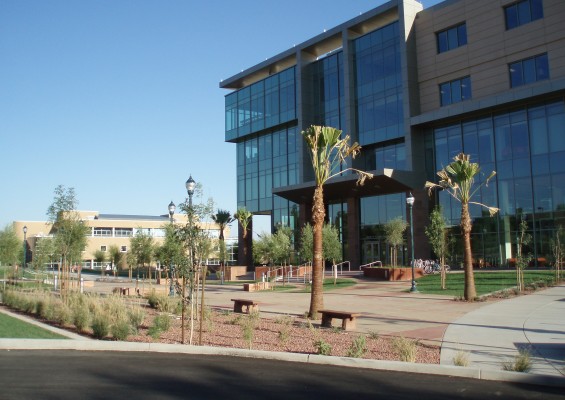 DSU Holland Centennial Commons
Project:
DSU Holland Centennial Commons
Client:
VCBO Architecture
Dixie State University (DSU)
The State of Utah Division of Facilities Construction and Management (DFCM)
Description:
Alpha Engineering Company was selected to be a part of the VCBO Architecture team and performed the civil site design and assisted the Architect with construction management for the new Dixie State University Holland Centennial Commons Building.  As part of the design process, existing utilities were pot-holed and located by field survey and then modeled using AutoCAD Civil3d software minimizing issues arising from utility conflicts during construction. The site design also included hydrologic analyses, design of utilities, coordination with various utility entities, site grading, erosion control design, construction drawings, and project specifications. A subterranean utility tunnel was extended to connect into the new building and french drains were installed around the perimeter of the building to address groundwater issues. Construction management and staking was also provided throughout the project. As the project progressed, the scope of work evolved to include the design of the adjacent turnaround for Dixie State University and the plaza between the new building and the existing Gardner Building.
Pictures: