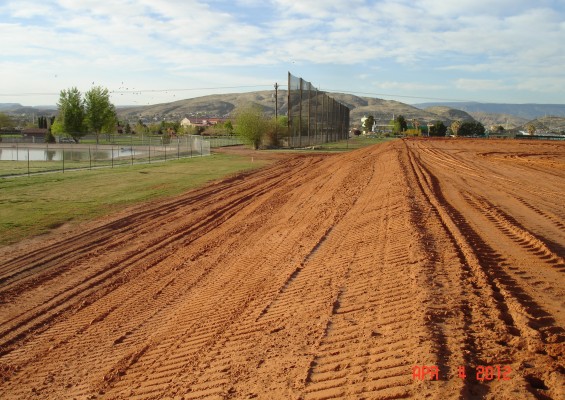 WCSD Dixie Middle School Remodel
Project:
WCSD Dixie Middle School Remodel
Client:
Washington County School District
Description:
Alpha Engineering Company performed the civil site design and construction management for the remodel of the existing Dixie Middle School for the Washington County School District. The new school is currently under construction and is located adjacent to the location of the old school. The high school baseball field will be relocated and the rest of the new site will include the installation of new tennis courts, a soccer playfield, new parking areas, and remodeled softball fields. The site design included hydrologic analyses, design of utilities, coordination with various utility entities, site grading, erosion control design, construction drawings, and project specifications. Alpha Engineering is currently assisting the Architect, Naylor Wentworth Lund Architect, with construction management of the project and is also providing construction staking.