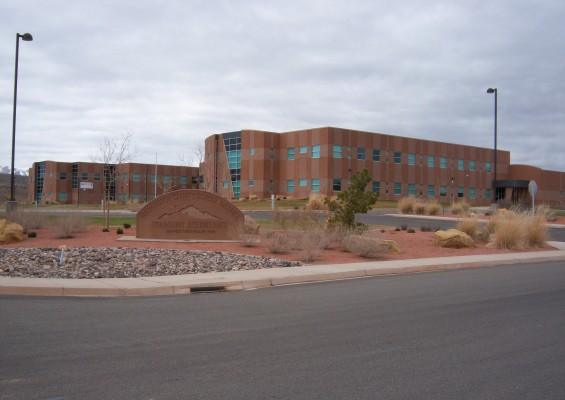 WCSD Dixie Intermediate School
Project:
WCSD Dixie Intermediate School
Client:
Washington County School District
Description:
Alpha Engineering assisted the Architect, Naylor Wentworth Lund in preparation of an overall site and grading plan for two school sites in the Tonaquint area of St. George, Utah on 28 acres for the Washington County School District. This included development and construction administration of a rough grading project for an intermediate school site and a future elementary school site as well as the design and construction administration of the intermediate school site. The rough grading project included over-excavation of the building footprint areas and installation of an extensive dewatering system to protect the buildings from the expansive clay in the area. This project included design and coordination between the developed site and the future elementary school site. In addition to the site design, the project also included the design of a new road to serve the school sites, the Tonaquint Terrace development and future SITLA development in the area which extended from Tonaquint Drive past the school property. Road design included drainage and utility design as well as medians for landscaping. A road dedication plat was also prepared for the new access road.
Pictures: