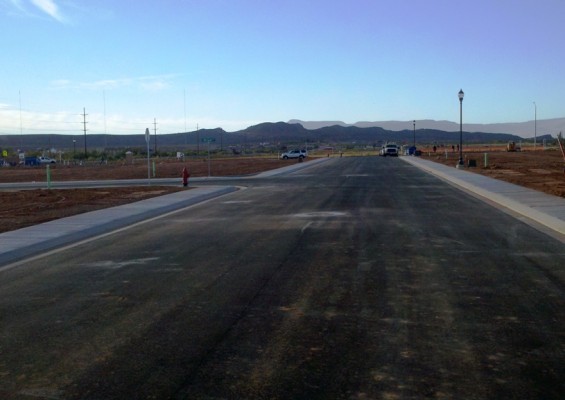 Sage Meadows Subdivision
Project:
Sage Meadows Subdivision
Client:
JP Investments
Description:
Alpha Engineering Company completed a complete subdivision package for the 73-lot Sage Meadows Subdivision. This included a zone change, layout design, preliminary/final plats, hydrologic analysis, preparation of construction drawings and specifications, and direct coordination with St. George City. Several grading and utility scenarios were compiled to assure the most beneficial design. Facilitated by Alpha Engineering, comprehensive design coordination along 3000 East was required between the owner and St. George City and also between adjacent property owners. A 3D model of the finish grade was prepared for the owner to be used in his GIS machine controlled equipment.
Pictures: